The MB Luxury Real Estate Group, established in 2000, is made up of several experienced, top producing real estate brokers in Chicago. The Group is dedicated to building client relationships and providing ultimate client satisfaction for each real estate experience.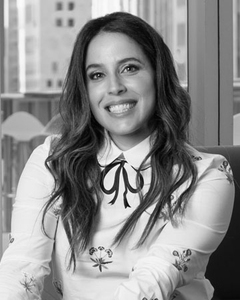 Margaret Baczkowski
Broker

Phone: 312.506.0428
Email: Mb@mbluxurygroup.com
Margaret Baczkowski is a top producing real estate Broker in Chicago, Senior Broker at @properties and founder of MB Luxury Group. Her wide-range of industry experience includes development, new construction, high-end buyers and luxury sales.
Margaret's dedication to providing each client with concierge service is key to her model as she develops ongoing relationships that last well beyond clients' transactions. With a focus on the Chicago luxury market, she helps her clients identify properties that fit their lifestyle and uses her strong presentation skills to market every home with a keen eye and attention to detail. Margaret's unparalleled professionalism sets her apart and enables her to successfully meet the needs of the high-end clients she represents.
Eight years ago, she drew on her background and expertise in the luxury market and formed the MB Luxury Group. Since then, her top-producing team has combined knowledge, experience, and the highest level of service to benefit clients who want to buy, sell, or invest in the luxury market in Chicago.
Along with real estate, Margaret is dedicated to reinvesting in the Chicago community. She is the founder of an anti-violence nonprofit organization and serves on several charity boards.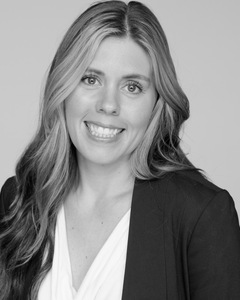 Lindsay Guhl
Broker
Phone: 317.933.2114
Email: Lindsay@mbluxurygroup
Lindsay has worked with the top-producing MB Luxury Group since 2008. She combines broad market knowledge and real estate experience with a personal commitment to serve her clients' best interests.
Lindsay represents clients in both residential and commercial transactions throughout the Chicago, suburbs, as well as Indiana. Known for being dedicated and professional, Lindsay prioritizes the needs of her clients over closing the deal. She uses strong communication and organizational skills, and draws on the collective knowledge and exceptional research capabilities of her team to give clients an advantage throughout the real estate transaction. With a background in marketing, including for a real estate developer, Lindsay takes a hands-on approach to listing and selling properties.
Originally from Indianapolis, Lindsay lives in Streeterville and holds a bachelor's degree from Purdue University and a master's degree from DePaul University. In addition to her real estate work, she volunteers with several nonprofit organizations that serve underprivileged youth.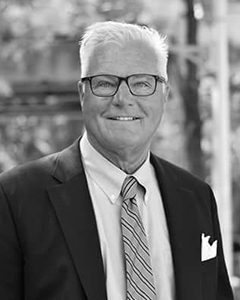 James Kershner
Broker
Phone: 312.933.2114
Email: Jim@mbluxurygroup.com
Jim Kershner is a real estate broker with @ Properties at their Gold Coast Office in Chicago, Illinois. He brings a unique skill set to meeting the financial goals of his buying and selling clients. With over four decades of financial experience, Jim helps his clients buy and sell real estate through a genuine understanding of their financial needs and goals.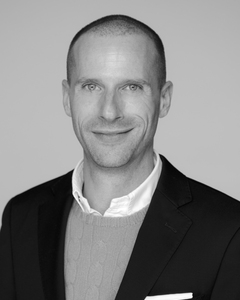 Marc Neuman
Broker
Phone: 646.496.7353
Email: Marc@mbluxurygroup.com
Marc Neuman joined the MB Luxury Group in April of 2014. He started his real estate career at the Corcoran Group in Manhattan after spending many years in men's design at Ralph Lauren. Marc relocated to Chicago in 2007, spent several years in the luxury home and design industry, and then returned to real estate. He is a resident of Streeterville and a member of his condominium's board of directors.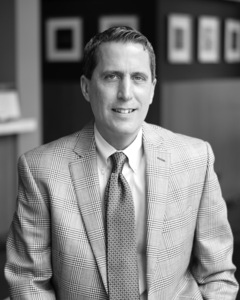 Curtis Rose
Broker
Phone: 773.301.7276
Email: Curt@Mbluxurygroup.com
Curt is a Team member of the Top-Producing MB Luxury Group. He specializes in Residential Real Estate and Luxury Sales and Rentals throughout Chicago and it's Suburbs. His knowledge of the Real Estate Market and the in-depth understanding of his Clients needs is what sets him apart in Luxury Real Estate.

Originally from Wheaton, IL, Curt went on to study Psychology at Eastern Illinois University. He earned his Real Estate License in 1986. His Father was a Builder for 45 years and has instilled the importance of hard work and the importance of communication with the Client. Moving to Chicago 24 years ago, Curt has a full understanding of the real estate market in the City and enjoys working hard and providing the best service possible for his clients, with emphasize on paying attention to every detail of the transaction. Curt provides each client with a high level of service that develops into long-lasting relationships.

Curt is an avid skier, enjoys tennis, cooking, interior decorating and spending time with his family and friends.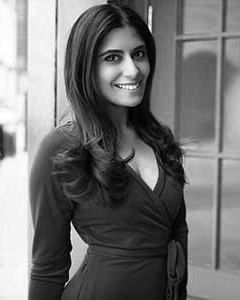 Neha Sheth
Broker
Phone: 248.320.7976
Email: Neha@mbluxurygroup.com
"Specializing in Near North Side luxury real estate, Neha Sheth keeps clients 'in-the-know' when buying and selling!"
Real Estate Credentials:
Member, Top Producing Team MB Luxury Group
Member, National Association of REALTORS ®
Member, Chicago Association of REALTORS ®
#1 Brokerage by Market Share – Chicago and North Shore
Custom Tailored Marketing Campaign for Every Listing!
'Market-Within-a-Market' Access to 'Coming Soon' Listings
A former local television reporter, Neha is passionate about keeping her clients 'in-the-know' on the latest real estate trends, insights, and developments on the Near North Side. Neha's love for home design and decor paired with her passion for delivering the ultimate client experience is why clients love working with her!
Neha was born and raised in Metro Detroit and currently lives in the River North neighborhood. In her free time, you can find Neha scoping out the latest design trends at Merchandise Mart, exploring the city's vibrant food scene and touring local museums and festivals with family and friends.
Education & Professional Work Experience: Neha's professional experience and education leading up to real estate include:
Former local television reporter and producer, NBC and CBS News (DC, CO, MN, MI)
(MS) Social Policy, School of Social Policy and Practice – The University of Pennsylvania, Philadelphia, PA
(BS) Social Relations and Policy, James Madison College – Michigan State University, Lansing, MI
Call Neha today for all your real estate needs!