Hi Chicagoans!
I'm Maggie Baczkowski, one of the top-producing real estate brokers in Chicago with @properties and founder of MB Luxury Group
For years, I've received all sorts of information, advice, and insight on the real estate market from experts across a variety of industries. Now, I'm looking to pass this information along to you!
Every week, we will break down what's happening in the market in my new podcast: Making Sense of the Market with Maggie Baczkowski
Check out our 3-week lineup and tune in to hear & see the series premiere!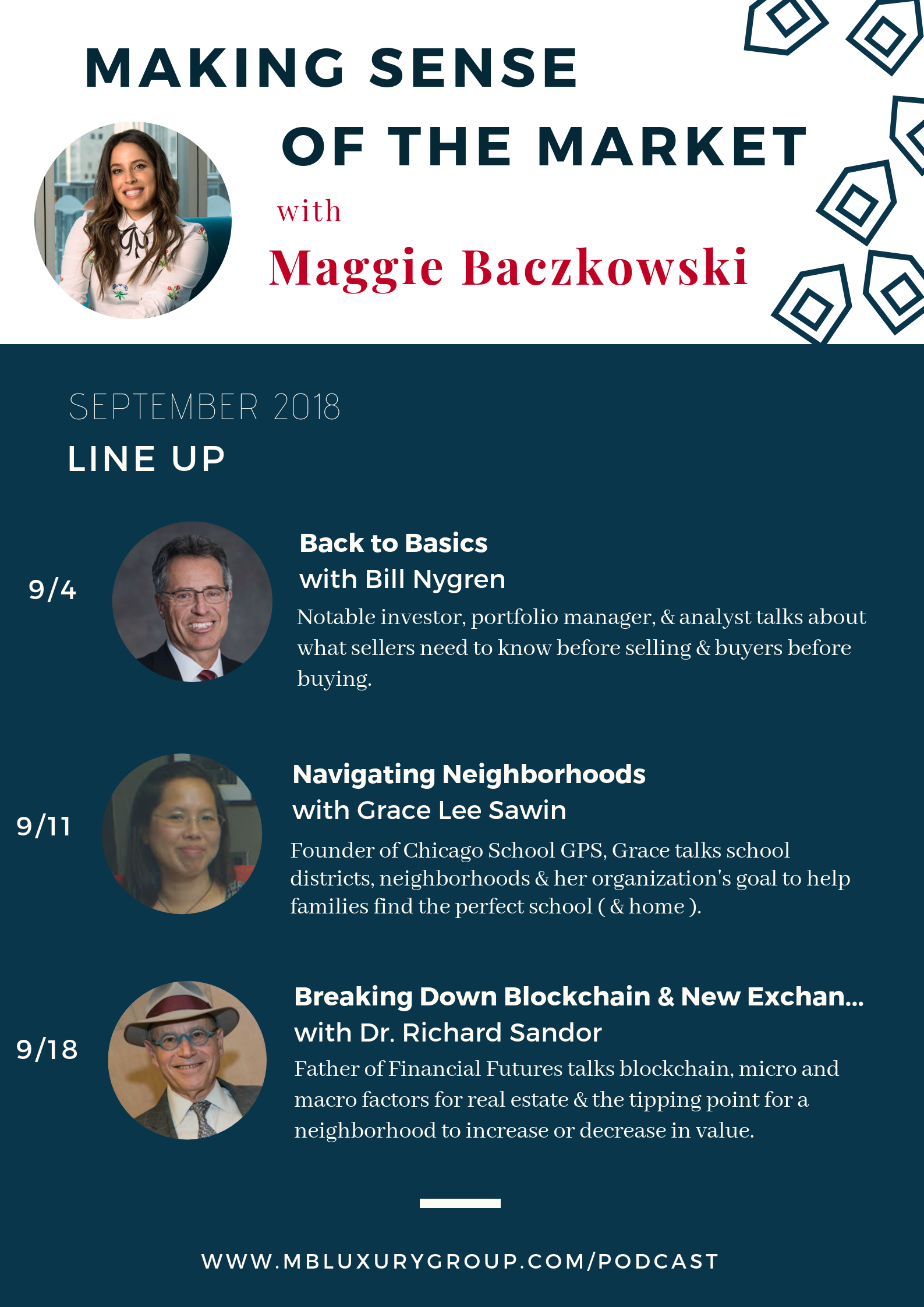 SHARE & SUBSCRIBE!